A non-profit consortium of world-leading academic and research institutions founded by Partners HealthCare System, Massachusetts General Hospital, Brigham and Women's Hospital, Massachusetts Institute of Technology, and Draper Laboratory.

DSS is a leading software and services company that creates and delivers advanced health information technology (HIT) solutions. For 25 years, healthcare organizations have benefited from our technical and service integration expertise to modernize legacy systems and to improve efficiencies for clinical and administrative users through breakthrough technology.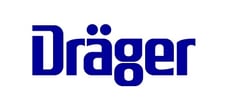 Draeger is an international leader in the fields of medical and safety technology. Draeger products protect, support, and save lives. Founded in 1889, Draeger is based in Luebeck, maintains a global presence, and employs over 13,000 people.