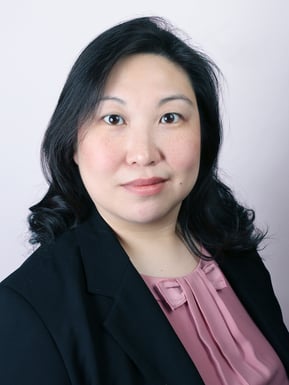 CAMBRIDGE, Mass., Nov. 21, 2014 – LiveData, Inc., a leader in operational intelligence and OR workflow solutions, today announced the appointment of Christine Lee Halbig as Product Manager for the company's burgeoning Healthcare business. In her position, a new one for the growing company, Halbig will be responsible for defining market requirements and incorporating new features into product releases for LiveData's ground-breaking perioperative solutions.
LiveData PeriOp Manager™, the company's flagship product combines real-time data integration with workflow automation, advancing patient safety and OR efficiency. It enables nurses, surgeons, anesthesiologists, and OR technicians to work more effectively as a team and achieve full compliance with patient safety protocols. It actively helps the team meet and document The Joint Commission (TJC) and CMS mandates with real-time operational tools for facilitating best practices including patient safety alerts, patent-pending Active Time Out®surgical safety checklists, and antibiotic re-dosing timers.
"Over her 10-year career in healthcare and strategic communications, Christine has a proven track record in clinical management, including TJC projects, clinical redesign, and patient safety initiatives," said LiveData CEO Jeff Robbins. "With a strong focus on communication and performance improvement, her experience collaborating with surgeons, primary care clinicians, health policy, and medical researchers will have significant impact on executing the company's product strategy in healthcare."
Halbig comes to LiveData from Boston University's Health Policy Institute, where she supported two Robert Wood Johnson Foundation Human Capital Programs, designing and maintaining a complex relational database, and developing and growing the communications strategy for both programs. She also served as project manager at the Boston Medical Center Medical Information Sciences Unit, and as a Research and Program Evaluation Intern at the Latin American Health Institute in Boston. Halbig served on several committees at the Fair Haven Community Health Center in New Haven, Conn., focused on performance improvement and TJC compliance.
"Healthcare is one of the most important segments of America's economy, and has a critical impact on our quality of life," said Halbig. "LiveData's expertise in real-time information and analytics gives me an exciting opportunity to contribute on the cutting-edge of patient safety and workflow technology, as well as to work with some of the best hospitals in the nation."
LiveData solutions are built on a real-time data integration platform, LiveData Real-Time Integration™ (RTI), which was designed for maximum flexibility, scalability, and reliability, leveraging broad-based IT and industry-specific standards and protocols. Using this patents-pending technology, LiveData has established a leadership role in advancing perioperative efficiency and patient safety throughout the operating suite.
About LiveData
LiveData, Inc. is a leading innovator in real-time operational intelligence solutions. The company's healthcare solutions gather real-time data from across the perioperative suite, coordinate it with team workflow, and present it as meaningful information on easy-to-read, graphic displays. Leading medical institutions, including Massachusetts General Hospital, Memorial Sloan-Kettering Cancer Center, NewYork-Presbyterian Hospital, and Veterans Health Administration facilities have selected LiveData solutions to improve patient safety, team communication, and perioperative efficiency. LiveData is headquartered in Cambridge, Massachusetts. For more information, visit www.livedata.com
# # #
LiveData, LiveData Real-Time Integration, LiveData PeriOp Manager, and Active Time Out are trademarks of LiveData. All other marks are the property of their respective owners, and are used for identification purposes only.