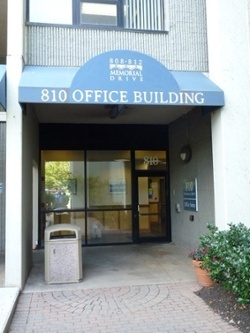 CAMBRIDGE, Mass, Feb 13, 2013 – LiveData, Inc., a leader in real-time data integration and display technology, today announced the appointment of Diane Laurel Poth to lead the company's marketing programs. A veteran in high-tech marketing, including more than 10 years in the healthcare information technology field, Poth will be working closely with the LiveData management team to expand the voice of the company.
In her position as Marketing Manager, a new one for the company, Poth will oversee all of LiveData's marketing activities for both of the company's operating divisions, Electric Powerand Healthcare. The wide-ranging programs include advertising, trade shows and conferences, public relations, company newsletters, and other LiveData communications with customers, partners, and other followers. She comes to LiveData from IntrinsiQ, an oncology clinical information systems company, where she was Manager of Marketing and Communications.
"Diane has enjoyed much success throughout her career, serving many roles in a marketing capacity," said LiveData CEO Jeff Robbins. "She has a proven track record building strategies to enhance sales for healthcare, information technology, and clinical software companies, working in such organizations as: PatientKeeper, iMDSoft, and IntrinsiQ. This experience will serve us well, as LiveData faces the welcome challenges of managing our increasing growth in both healthcare and electric power markets that are critical to the country's economy."
Poth is recognized as an analytic and creative thinker with the ability to engage and work collaboratively with cross-functional teams, which is important in a company like LiveData, with its distinct operating divisions, Robbins added. "Her skills in developing programs across all media will help LiveData further establish products, build our visibility, develop our brands, and penetrate new markets."
Having established a foothold in both markets, LiveData in 2012 strengthened its executive team with the creation of a divisional structure, while maintaining core functions that serve both sides of the business. The position of Marketing Manager is another example of company growth.
"It is rare to find a company that can maintain a leadership position in two markets, as LiveData has done," said Poth. "As we continue to expand the growth in both healthcare and electric power, this is an exciting time to be joining LiveData, and I look forward to helping the company achieve its potential and increase our customer base."
LiveData solutions are built on a real-time data integration platform, LiveData RTI, which was designed for maximum flexibility, scalability, and reliability, leveraging broad-based IT and industry-specific standards and protocols.
LiveData's Smart Grid solutions are the trusted real-time platform of choice for hundreds of electric power utilities across the world. The company's products continuously monitor, synthesize, and respond to highly complex multi-faceted processes in real-time, spanning a broad mix of distributed devices, diverse vendors' systems, protocols, and databases. LiveData technology understands the applications that monitor and control operations—SCADA, DCS, DMS, EMS, OMS; and how to flow data to and between them, across all major standards-based and proprietary protocols, such as: ICCP/TASE.2, DNP3, IEC 61850, OPC, Modbus, and others.

LiveData's flagship healthcare product is PeriOp Manager, which combines real-time data integration with workflow automation, advancing patient safety and OR efficiency. It enables nurses, surgeons, anesthesiologists, and OR technicians to work more effectively as a team and achieve full compliance with patient safety protocols. It actively helps the team meet and document Joint Commission and CMS mandates with real-time operational tools for facilitating best practices including patient safety alerts, Active Time Out surgical safety checklists, and antibiotic re-dosing timers.
About LiveData
LiveData is a leading innovator in real-time data integration and display technology. The company's patents-pending solutions gather data from diverse sources, integrate the data into workflows, and present it as meaningful information on easy-to-read, graphic displays. Leading medical institutions, including Massachusetts General Hospital, Memorial Sloan-Kettering Cancer Center and NewYork-Presbyterian Hospital, use LiveData to improve operating room safety and efficiency. Electric Power customers include independent operating units such as Southern Company and Xcel Energy, generation and transmission cooperatives including Basin Electric, and generation providers like CMS Energy, along with partners such as Invensys and CGI. Founded in 1991, LiveData is headquartered in Cambridge, Massachusetts. For more information visit LiveData.com.
NOTE: LiveData, LiveData RTI, SmartGrid Manager, and PeriOp Manager are trademarks of LiveData. All other marks are the property of their respective owners, and are used for identification purposes only.