LiveData Protocol Server
iccp, modbus, dnp3, iso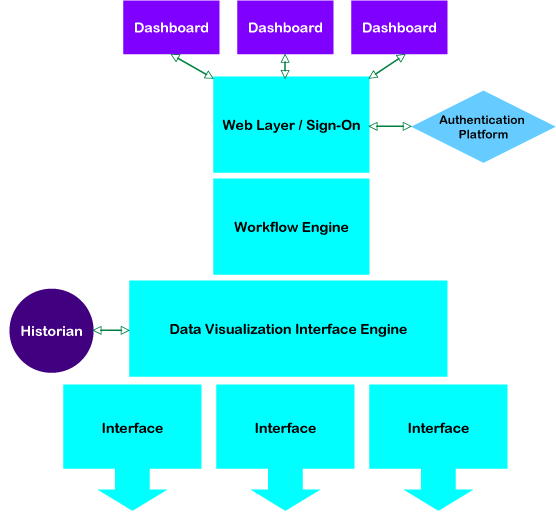 LiveData Protocol Server™ is for decision makers who do not need the full power of LiveData RTI Server and whose needs are limited to a few protocols.
Using an object-oriented approach, LiveData Protocol Server:
Supports bi-directional communication, directing control functions back to intelligent devices

Captures, models and delivers real-time data flows across tens of thousands of devices

Preserves all data attributes

Provdes exceptionally fine time resolution and sychronization

Supports industry protocol standards, including DNP3, ICCP, Secure ICCP, and MultiSpeak


Supports proprietary protocols, including Modbus, Modbus Plus, PG&E, and Allen-Bradley
Product Benefits
Real-Time: Designed from the ground up for bi-directional, real-time data integration from disparate data sources.

Reliable: Proven reliability in mission-critical, 24/7 applications such as power system management and utility compliance monitoring.

Flexible: Data flows can be created and modified to suite an implementation's requirements.

Scalable: Supports any combination of data sources, data sinks or other LiveData servers. Optimizes read requests and merges separate requests when the data source is busy.

Easy-to-Use: Extensive out-of-the-box features for rapid creation of user-friendly applications.

Economical: Replaces multiple complex and expensive middleware products such as message brokers and message buses.

Standards-Based: Easily and seamlessly connects to any data device.

Secure: Integrates into existing security platforms like LDAP or Active Directory.